| | |
| --- | --- |
| Posted on January 26, 2014 at 1:05 PM | |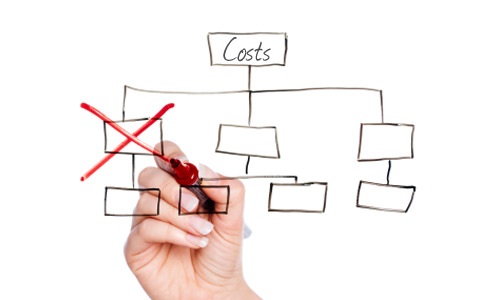 When you run a small business, even a virtual business, it's important that you save money.
Most of us that start out opening our own business don't necessarily have an unlimited supply of money that we can toss around.
Here are four easy areas in which you can cut costs to help bank some bucks.
Go green
If you're still printing a lot and traveling to meet clients, then perhaps it's time to reassess your current business's situation and see if you can be more green in certain areas.
Not only will you be helping the environment by reducing your carbon footprint, but you'll also be easily saving yourself money that can add up to a decent chunk at the end of the year.
➜ Reduce your printing, it's easy to read things online.
➜ Use an online payment system such as PayPal to bill clients as well as send and receive money.
➜ Instead of traveling to hold meetings with coworkers and clients, use an online conferencing system. You have many options here - some are free and others charge a fee to use. Try the free ones first, if they meet your needs, then you're good to go.
➜ Reduce your mailing costs by using an online faxing service to send and receive faxes and documents. If you do a lot of faxing, then look into a paid service like eFax. If you're a 'sometimes faxer' then there are plenty of free options that you can use to send faxes online.
➜ Services like Google offer their users numerous free word processing options that are very similar to Word's services. You can also share documents with others for free and edit them for zip as well.
Use social media to market your business
Social media is yours for the taking so why not use it to your advantage and market your business and its products virtually rather than paying to do so.
There are new social media avenues popping up all the time, and with an hour or so of your time a day, can reap monetary rewards for your business's bottom line.
If you aren't social media savvy, then considering hiring a social media manager who can help you with the process.
Cut energy costs
If you work from home, then you're already saving yourself lots of money in traveling and office costs. But have you looked at what your electric bill is lately?
If you don't work from home, but are responsible for paying your electric bill, then it's prudent that you check where your money is going when it comes to your energy.
Small things like shutting off lights when you're not in the room, unplugging appliances and gadgets that you aren't using at the moment can really add up at the end of the year.
And if you are among the few that haven't totally switched their lights over to energy saving bulbs, then now is the time.
Fluorescent lights have come a long way in the past few years. What once started out as over-sized and disproportionate bulbs have evolved into smaller, more flexible sizes and wattages.
Your initial investment in energy saving bulbs may seem a little steep, but your end result of saving money will make it all worth it.
Know where your money is going
It's so easy to swipe a card to pay for things, be it for business related expenses or not, but the question remains -- do you really know where your money is going?
If you can't account for your own spending then it's time to take control and find out where your money is going.
Keep all of your receipts and enter your expenditures into a spread sheet. At the end of every month, analyze this spread sheet so that you can see exactly where your money is going and in what areas you can cut back.
Did you really need to buy a latte a day or could you have simply brewed your own pot of coffee at home?
Sometimes the small things can add up to really big money wasters for you and your business.
______________________________________________________________________
Did you enjoy this blog post? Then please feel free to share it among your social media sites.
Need a blogger, article writer, virtual assistant, social media manager, or website content manager for your website or business? I'm available, contact me today.
Categories: Small Businesses, Social Media